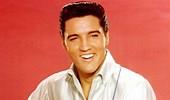 Phone: 993-8534
Email:
Degrees and Certifications:
Welcome 5th Graders!

Welcome 5th Graders to the 2019-2020 school year! Are you ready to have a ROCKIN' year? I know I am. Together, we strive to make this year an extraordinary journey by creating friendships, attempting new challenges, learning important subject matter, and becoming the best-version of ourselves. 5th grade has so much to offer and provides so many fun-filled opportunities for you; (band, choir, K-Kids, STEM Club, being the upper-class leaders in our school, and so much more). Along this pathway, we are going to create so many new memories. Also, another crucial goal is preparing and focusing our attention for the JUNIOR HIGH!!!